Education for Orphans. Hope for Communities.
Bringing hope to vulnerable children and their communities in Tanzania, East Africa.
In Tanzania, millions of citizens live in extreme poverty, affecting children of all ages.
Many of these children are orphaned, with no one to take care of them and no means of gaining an education.
These children also lack proper nutrition, health care, and basic needs.
This creates a cycle of poverty that not only are the children subjected to but also the communities.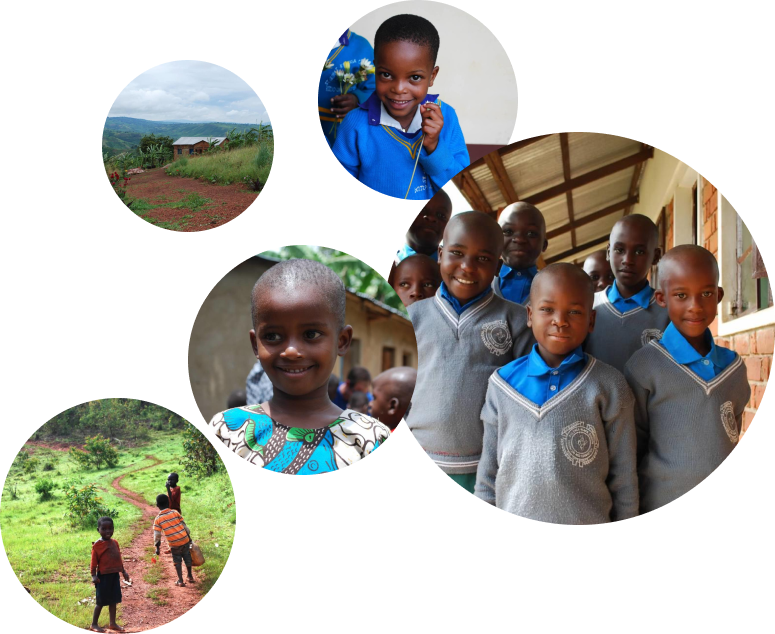 Statistics for Education in Tanzania
Student completion of primary school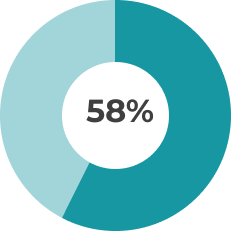 Student completion of secondary school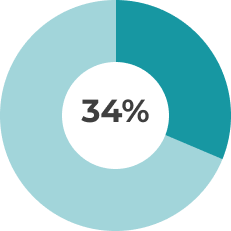 Literacy rate
in Tanzania
*Stats according to zoetalentsolutions.com

Children of Hope and Faith helps each individual child reach his or her full potential.
Students can be supported all the way through post- secondary education.

Students are encouraged to attend college or trade school to thrive in their careers.
Our Comprehensive Education Approach
Our sponsored children receive a Catholic education. We support them from primary through post-secondary school. They not only receive full tuition but also room and board, giving them a place to live while they study. We set up our students to succeed and become leaders within their communities.
Number of students sponsored/receiving scholarships:
Number of students enrolled in primary & secondary education:
Number of students attending college/trade school education:
Total amount of cumulative projects funded for Tanzania community projects:
We create leaders in the community
In recent years we have seen our mission come full circle.
Previous students have returned to their communities to give back. They serve as priests, nurses, teachers, and health care professionals. Many of our sponsored students have married and are able to provide for their families. Breaking the cycles of poverty.
Jeremiah 29:11: "For I know well the plans I have in mind for you says the Lord, plans for welfare and not woe! Plans to give you a future full of hope."

Funds collected go directly toward tuition, room/board, the orphanage, or special community projects.

Sponsors will see donations in action with projects from start to finish.

There is little to no overhead administrative costs.
Give hope to a child for a promising future.
"I have given everything to my Master: He will take care of me… The best thing for us is not what we consider best, but what the Lord wants of us!"
-St. Josephine Bakhita
Ask God how you can best support our mission. If you can't offer a monetary donation at this time, your prayers are another way to support Children of Hope and Faith.
The cost of sponsoring a child is only $67 a month or $800 a year. Post-secondary education (college) tuition is not more than double the tuition for primary and secondary education.
Not ready to sponsor a child? We have other community projects you can support through one-time donations.
Avelina was sponsored at Hekima Girls' Secondary School and continued her studies at Nyamahanga Teachers' College. Avelina's father was the
Read More »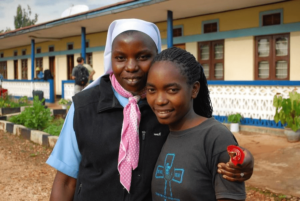 We met Elian while on a mission trip to Tanzania and we were staying at the guesthouse run by the Franciscan
Read More »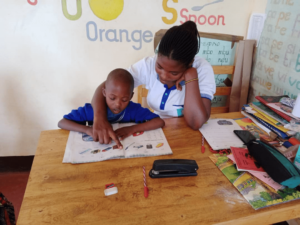 Agripina returned to her community to teach at St. Peter Claver School as a teacher in the kindergarten program and
Read More »
There are millions of orphans worldwide and at least 2 million in Tanzania alone. Orphans are particularly vulnerable both materially and spiritually. If an orphan survives until school age, the most determining factor for their future is a good education. As we say in Africa, "Education is the key of life." At Children of Hope and Faith, we are working to help the neediest of God's children flourish. We cannot do it without your help. You can give hope to a struggling child for a promising future. By sponsoring you become an important part of that child's life. These children will experience God's love first hand by knowing there is a larger Christian community at work in the world.